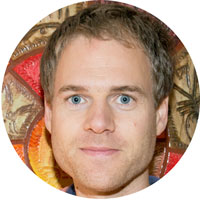 Marc Farré – Toulouse – France
Ethical Webmaster
– Website under construction –
As a freelance developer, I help non profit organizations acting for the world transition to take advantage of the power of the web.
Installation – Customization – Module development – Design integration
I want you to
Become as much as possible autonomous with your numeric tools
Understand the ecological impact of your choices and help you to find alternatives
Control your data
Competences & experience
Open source web-apps / social platforms / project management & collaborative tools.
Web programming (since 1995) : PHP (Yii), SQL (MySQL), JS (jQuery), CSS (SASS & LESS), HTML
Server administration (Linux Ubuntu, Apache, Node.JS)
Security
Examples of applications I actually manage
HumHub (Social platform with project management tools), WordPress (CMS) with many collaboratives plugins and federations of WordPress, NextCloud (Cloud), Keycloak (Single Sign On), HackMD (Wiki), Rainloop (mail), and many others.
See a few apps I can install here
Bug tracker – CMS- CRM – Calendar – Cloud – Contact – Decision manager – Help Desk – Ideas  – Mail – Points of interest – Questions and answers  – Social & chat – Survey – form – database – Task manager – Wiki
Organizations I'm currently working with
I have always been involved in different associations and I have good knowledge in participatory governance and management.
Contact me